Need help polishing up your story? The preferred method is to get a beta-read, a thorough content or line edit, and then a proofread. This is done best when you use a different person for each job! Not sure what kind of editor do you need? Check out
this blog post for help!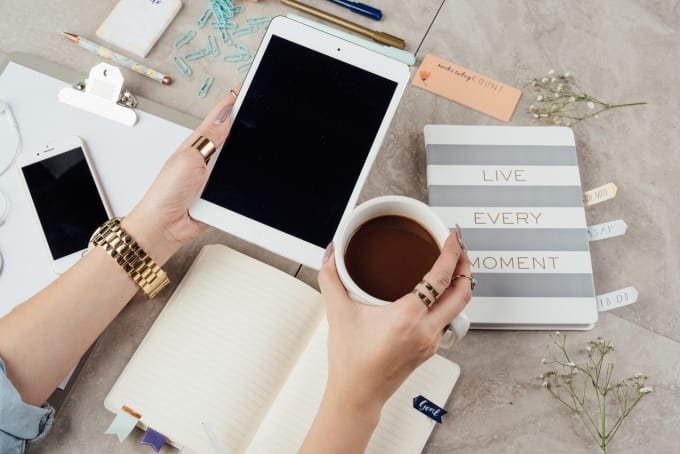 I am a USA Today bestselling author. My debut novel,
Sanctuary
won First Place in the Readers' Favorite Award for best YA Horror Novel, and
Chronicles of Steele: Raven
won the Grace Award for best Speculative Fiction. I've edited novels that have gone on to win awards and become bestsellers, as well. Additionally, I have worked as a judge for two awards,
The Inspy
and the
ACFW Genesis Award
. If you're considering submitting a story for an award, I can help you put your best foot forward!
What I offer:
Writer Coaching/Developmental Editing
: You know you're a good storyteller, but you also admit your craft is weak. If you've already published, and are subject to low reviews, this is the option for you. We will go through your writing and help make it stronger. I will teach you methods to use that will help keep those bad reviews away.
Cost
: .010/word. Turnaround Time: 3-4 weeks depending on length.
Content and Line Editing
: For manuscripts which have already undergone critiquing or beta read. Here, I will check for spelling, grammar, punctuation, repetitive wording, characterization, continuity, weaknesses in plot, eliminating confusing tense or POV changes/head-hopping, help you choose stronger wording, and give you a detailed critique.
Cost
: .006/word. Turnaround Time: 2-3 weeks depending on length.
Proofreading
: Once line edits are complete, it's time for a finishing proofread. This is the last sweep-through to catch misused words, punctuation, spelling, and grammar that may have been missed or added with editing corrections.
Cost
: .004/word. Turnaround Time: 1-2 weeks depending on length.
Need a sample edit to see if we're a good fit?


Get the first 1000 words of your manuscript done for free!


Just contact me and tell me which kind of edit you're looking for.
Full Editorial Critiques
: If you just want me to read your book and give you overall impressions, here you will get suggestions and comments throughout your document using track changes as well as a summary which will include where you can improve: Your plot: Is it strong? Any plot holes? Were your characters realistic and relatable? How was the pacing? Did it flow? Or too fast /too slow? Did the dialogue work? Realistic? Forced? What made the story work? Any suggestions?
Cost
: $40/20,000 words. Turnaround Time: about a week or two depending on length.
Marketing plan
: An add-on for books that have been through one of the editing tiers above. I will help you design a plan for your book's launch.
Cost
: $25 add-on
Blurb Critique and Edit
: Need help writing your blurb and making a tagline?
Cost
: $40
Book Launch Coaching
: I will be your personal assistant for one month of your launch. I will create and promote giveaways to grow your social media, newsletter, and New Release followers. I will promote your new release/pre-order to my audience of over 80,000 social media followers and newsletter subscribers. If you are a new author, I will help you start up your social media profiles.
Cost
: $200 for established authors. $250 for new authors.
Must apply at least 1month before launch.
Formatting:
I use Vellum for beautiful yet simple formatting of eBooks and print.
Cost:
$40 for either eBook or print, $60 for both eBook and print.
Interested in learning more? Let's chat!
PCreedenBooks @ (Gmail.com)